More About Our Compilation and Profiling of Information

We collect personal information to create a customer/user profile designed to improve your experience. The data we compile may include contact information, device characteristics, browser type, selected browser language and login information/history pertaining to your use of Our Service. We may use cookies to collect this information. For more information regarding our usage of cookies, please refer to our Cookie Policy.

Your customer/user profile may be used for purposes including, but not limited to, the following: customised marketing according to your preferences, notification of service issues and usage statistics.

Information may be communicated via SMS or e-mail during and/or after your use of Our Service or visit at Demo Hotell 2022

You can easily delete some or all of your profile on My Page. More information regarding your rights can be found in our Privacy Policy, on My Profile, and in our communications with you.
You will become eligible to receive customized and relevant information, tips, newsletters, offers and other marketing inquiries from Loyall Demo / Demo Hotell 2022 (data processor), via (service provider) / Simp AS (service provider). You can opt out of our marketing communications at any time on our communications with you or via My Profile. Please refer to our Privacy Policy for more information on how we process your personal information.
Terms of Use (English)
Press here for Norwegian
This End-User License Agreement (EULA) and the Privacy Policy (Privacy Policy) (together the Terms and Conditions) constitute the legal agreement between You (You or Your) and Simp AS (We, Us or Our) relating to the provision by Us to You of a wireless internet access service (the Service) to be used by You at any venue where the Service is available (a Simp Venue). Please read this EULA and the Privacy Policy carefully. If You do not accept the Terms and Conditions We will not permit access to the Service and the joining process will immediately terminate. By joining and using the Service, You agree to be legally bound by the Terms and Conditions.
Agreed terms:

Acknowledgements and Consents
(i) You acknowledge that the Terms and Conditions (as may be changed from time to time) apply to the use of the Service (including any future updates to it) by You at any Simp Venue.


(ii) You acknowledge and accept that We may change the Terms and Conditions at any time. All changes (if any) will be communicated to You at any time through a link on the log-in page for the Service.


(iii) You must have obtained the permission of the owner of any computer, tablet, mobile telephone, smart phone or other electronic device (Device) which You use to access the Service (and which is not owned by You) to use the Service. By accepting the Terms and Conditions, You accept responsibility for the use of the Service on any Device whether or not You own it. You accept that You may be charged by Your service provider for internet access through the Device.


(iv) You acknowledge and agree that internet transmissions are never completely private or secure and that any information which You send by using the Service may be read or intercepted by another party even if there is a special notice that a particular transmission is encrypted.


(v) You consent to Us collecting and using technical information about Your Device (and any related software, hardware and peripherals) to evaluate, improve or refine the Service in accordance with the Privacy Policy.


(vi) You consent to the transmission, collection, processing, maintenance and use by Us (and Our licensees) of any location data sent from the Device to evaluate, improve or refine the Service in accordance with the Privacy Policy.

(vii) You acknowledge that the internet is separate from the Service and that websites accessed by You via the Service are not under the control of Us and that We are not responsible for and do not endorse their content or privacy policies (if any). You undertake that You will use Your own judgement regarding any interaction with any such website including the purchase of any products or services accessible through them.


(viii) You acknowledge and agree that all intellectual property rights in the Service (and its underlying technology) belong to Us (or Our licensors) and that You have no rights in or to the Service other than the non-exclusive and non-transferrable right to use it in accordance with the Terms and Conditions.


Provision of the Service

In consideration of You accepting the Terms and Conditions, We agree to provide the Service to You until such time as We cease provision of the Service to You. You may stop using the Service, and We may stop providing the Service at any time.


Acceptable use
You agree that You will use the Service in accordance with the Terms and Conditions and that You will not (and will ensure that any person using Your Device does not) use the Service for any commercial, unlawful, immoral or malicious purpose, nor will You (nor any person using Your Device) in the course of using the Service:

(i) introduce any code, virus or data which is harmful to the Service or any operating system; or


(ii) transmit, store, publish or upload any electronic material which is likely to cause damage or limit the functionality of any telecommunications equipment or any computer software or hardware; or


(iii) infringe any intellectual property right belonging to Us or any other party; or
 
(iv) send, receive, publish, distribute, transmit, upload, or download any material which is offensive, abusive, defamatory, indecent, obscene, unlawful; or otherwise objectionable; or
 
(v) invade the privacy of, cause annoyance or anxiety to, or send any unsolicited correspondence to any other person;

(vi) Copy any ideas, features, functions or graphics included in or related to the Simp Services; or


(vii) Post, upload, input, provide or submit any content or marks that You do not control all the rights of.


Limitations and exclusions


(i) The Service is provided to You on an "as is" and "as available" basis and therefore all warranties, conditions and other terms implied by statute or common law are, to the fullest extent permitted by law, excluded from the Terms and Conditions.


(ii) We shall not be liable to You for any losses (whether direct, indirect or consequential) caused by
failures, errors, delays or interruptions of, in or to the Service.
 
(iii) We shall have no liability to You if any third-party gains access to Your connection to the Service or Your Device or destroys or damages any data or information held by You or information about You which is held by Us.


(iv) By this Agreement, I also intend to forever release, discharge, indemnify, and absolve Simp from any and all liability included but not limited; (a) death or personal injury resulting from Our negligence, (b) fraud or fraudulent misrepresentation, (c) Your personal, security, medical, legal or financial decisions, or (d) any other liability that cannot be excluded by law.

(v) To the maximum extent permitted by applicable law, in no event shall Simp and/or its parents, subsidiaries, affiliates, suppliers, stockholders, officers, directors, employees, or agents (referred to collectively as "Affiliates") be liable for any indirect damages, punitive, incidental, special, consequential damages including without limitation, damages for loss of use, data or profits, arising out of any or in any way connected with the use or performance of Simp Services.


Indemnification
(i) You (or anyone using Your account) agree to indemnify and defend Simp and its affiliates from and against any and all claims, liabilities, damages, losses, costs, expenses, fees of any kind (including reasonable attorney fees and legal cost), arising from or related to: (a) any information, (including Submissions) which is submitted, posted, or transmitted through Simp Services; (b) the use of Simp Services; (c) the violation of these Terms of Use; (d) the violation of any rights of any third party, including intellectual property, privacy, publicity, or other proprietary rights.


(ii) Simp reserves the right, at its own expense, to assume the exclusive defense and control of any matter otherwise subject to indemnification by you. If We do assume the defense of such matter, You will reasonably cooperate with Simp in such defense.
 
(iii) Other than Submissions belonging to users, We own or license the content on the Simp Service, including software, text, visual audio (referred together as "Content") and Simp trademarks, logos, and brand elements (referred to as "Marks"). The Content and Marks are protected under Norway, EU and international laws. The name of actual companies and products mentioned herein may be trademarks of their respective owners. Any rights not expressly granted herein are reserved.


Copyright and Intellectual Property Policy

(i) We respect the intellectual property rights of others. If You believe that a user of the Simp Services has infringed Your intellectual property rights, please notify Us in writing, by email or physical mail at our designated agent listed as "contact us" below: (Section 512 of the Copyrights Revision Act, as enacted through the Digital Millennium Copyright Act (DMCA)).


(ii) The notification must include at least (a) identification of the work claimed infringed, (b) Your contact info (email, address, phone number), (c) a statement that You in good faith believe that such infringement is not authorized by copyright owner or the law, (d) a statement that You are authorized to act on the copyright(s) owner`s behalf; and (e) Your physical or electronic signature.


(iii) You acknowledge and agree that upon receipt and notice of a claim of infringement, We may immediately remove the identified materials from the SIMP Services without liability.


(iv) Simp does not claim ownership of the materials You provide to Simp. By posting, uploading, inputting, providing or submitting, however, You are granting Simp, its affiliated companies and necessary sub-licenses a worldwide, royalty-free, transferable, perpetual right and license, You agree that (a) Simp can use Your submission, (b) Simp has right to copy, distribute, transmit, publicly display, publicly perform, reproduce, edit, translate and re-format Your submission; and (c) that You shall defend, indemnify and hold harmless Simp and its affiliates, officers, directors, employees and agents from and against any and all third-party claims in accordance with the rights and licenses granted above.


General

(i) The Terms and Conditions constitute the entire agreement between You and Us as to the provision of the Service and they (and any dispute or claims arising from them) are, irrespective of the location from which the Service is accessed, governed by and shall be construed in accordance with the laws of Norway with the Bergen City Court having exclusive jurisdiction to settle any dispute or claim arising out of or in connection with them.


(ii) You hereby acknowledge that (a) no joint venture, partnership, employment or agency relationship exists between You and Simp as a result of these Terms of Use or use of Simp Service (b) Simp's performance of these Terms of use is subject to existing laws and legal process, and nothing contained in these Terms of Use is in derogation of Simp's right to comply with governmental, court and law enforcement request or requirements relating to Your use of the Simp Services; (c) information provided to or gathered by Simp with respect of such use.


(iii)  If any part of these Terms of Use is determined to be invalid or unenforceable pursuant to applicable law including, but not limited to, the warranty disclaimers and liability limitations set forth above, then the invalid or unenforceable provision will be deemed superseded by a valid, enforceable provision that most closely matches the intent of the original provision and the remainder of the agreement shall continue in effect. Unless otherwise specified herein, these Terms of Use constitute the entire agreement between You and Simp with respect to the Simp Services and it supersedes all prior or contemporaneous communications and proposals, whether electronic, oral or written, between the user and Simp with respect to the Simp Services.

(iv) To the extent Simp may not, as a matter of applicable law, disclaim any implied warranty or limit its liabilities, the scope and duration of such warranty and the extent of Simp's liability will be the minimum permitted under such law.

(v) Any notice to be given by Us to You may be given by post or email to any postal or email address given by You. Any notice to be given by You to Us may be given by post to Customer Services:



Contact Us
Simp AS,
 
Øvre Ole Bulls Plass 1,

5012 Bergen, Norway





Email: personvern@simp.no


Web: https://simp.no

Phone: (+47) 404 81 404
Privacy Policy (English)
Click here for Norsk
Last Updated: 20.05.19


Data Controller:

Demo Hotell 2022 / Loyall Demo
and
Simp AS
1. Introduction
This Privacy Policy (herein abbreviated as "PP") applies to the services Simp AS (Simp) provides to Demo Hotell 2022 (hereinafter collectively referred to as: "we", "us", and "our") in connection with the WiFi network and the collection of information, including but not limited to simp.no, openwifi.simp.no, facebook.com/simp.no, explains how personal information is collected, used, described and protected by Simp AS and Demo Hotell 2022.

We shall be open and clear on how we process your personal information. Personal information about you will only be processed for legitimate purposes and will be deleted or anonymized when we no longer have a basis for processing it. You will receive information regarding your privacy rights and how to enforce them. We will continue to develop services and solutions with privacy incorporated in their design.

When you use our software, our website, or other digital services we provide (hereinafter referred to collectively as: "the Services"), we collect, process and store your personal information. It is important for us to safeguard and protect these personal data in the best possible way to maintain their confidentiality. With this PP, we will inform you about how we process your personal information, as well.
It will only be processed for legitimate purposes and will be deleted, pseudonymized or anonymized when our basis for processing and retention is no longer present.

You will receive information about your privacy rights and information on how to exercise those rights. This information will be provided to you in this PP, via e-mail, or on our login pages, etc. You can control and manage our treatment of your data on "My Profile," which is created for you when you, as a customer, guest and/or user, utilize the Services.

Simp and Demo Hotell 2022 / Loyall Demo, are so-called common "Data Controllers" for processing your personal information in accordance with this PP. This means that both are responsible for defining the purposes of the treatment of your data, as well as for complying with applicable privacy laws.

If you have questions related to this PP or the treatment of your personal information through the provision of the Services and our communications with you, please contact Simp AS. Our company and contact information are as follows:

SIMP AS is a Norwegian company registered in the Brønnøysund Register Center with organization number: 816 202 612 NO VAT.

Contact data:
Simp AS
Øvre Ole Bulls Plass 1
5012 Bergen, Norway

Email: personvern@simp.no
Website: https://simp.no
Telephone: (+47) 404 81 404
You can find more information regarding user terms here: Terms of Use



2. The Scope of this PS
This PP applies to our collection, use, and processing of personal information in connection with the Services. We collect, use and process personal information when you use the Services as a customer / user or potential customer / user with us. This includes use of the WiFi service, the websites, any applications, or other services we provide, as well as when communications by phone, email, social media or the like.

When you communicate with and provide personal information to other companies, including service providers and partners, this PP does not apply. (mentioned men not limited to: s) This also applies where the contact is initiated by or is a result of contact with us via the Services. You must contact the specific company to receive information about the processing of personal information for which they are responsible. We are not responsible for the content or privacy practices of third parties. Personal information that we receive in connection with your contact with suppliers and which we treat ourselves, as part of the Services, is, however, regulated here. We encourage you to familiarize yourself with the privacy policy of all third parties before providing them with information, giving us access to the information, or using any offer or promotion. (especially s)

In this PP, we explain how we treat personal information, what kind of personal information the processing involves, and what purposes it serves. This outlines, among other things, how we collect, use and possibly disclose or share personal information when you, as a guest, customer and / or user, use the Services and / or communicate with us in the ways described here. It explains what information we process, as well as how and why, and the legal basis for treatment. We also explain when and why personal information may be disclosed or shared with others. We also inform you about the rights you have in connection with the processing and any transfer of your personal information.

This PS shall, when not otherwise specified, be interpreted in accordance with Norwegian law and be subject to Norwegian courts' non-exclusive competence.



3. Our Processing of Personal Data
When ordering and / or using the WiFi service as a customer, guest, user or visitor, or using other services, you may be asked to confirm that you are a customer / guest. We may ask you to provide information such as name, phone number, email address, and, in some cases, other contact and identification information. You may also share with us or give access to similar information via your profile with another service provider.

By using the Services, such as our WiFi service, we record these data about you. This information will form the basis of a customer / user profile for managing your customer / user relationship and for communication with you. When you choose to use the Services by logging in through third parties, names, contact details and other relevant information may be transferred between such third parties and us. The purpose is to simplify your use and login, to safeguard your security, including identifying who is using the Services and providing you with relevant information and marketing, and for analysis purposes (see more below).

We will not knowingly collect or request personal information from children under the age of 15, in addition to the information required to log in and use the service. We will not knowingly allow such persons to consent to the processing of personal data with us. We have therefore asked guests / users who are under the age of 15 to inform us of by ticking a separate field for this when logging on to the Services. If we become aware that we have obtained personal information from a child under the age of 15, this information will be removed immediately. If you believe that we hold, or might hold, information regarding a child under the age of 15, please contact us at personvern@simp.no to have it removed.

The information you provide and which we register is used to improve and simplify the use of the Services, including the next time you use them as a customer, guest, or user. In this context, we will process contact information provided by you, as well as other information necessary to manage the service and the customer / user relationship. This may include information and identification of the device you use (mobile, tablet, PC, etc…). We do this for the sake of safety (including to identify and verify you and your device), ease of use, improved service, and for more customized communications.

If you do not want to provide personal information to us or access to it, we may not provide the Service you request or provide you with the user service and information we and our affiliates offer, in some cases.

The customer and user profile will give you access to My Profile, which includes account administration tools. Here, you can change the way we process your personal information, including deleting or accessing the information we process. You can also get an overview of our treatment and your rights, as well as choose how we and our partners will communicate with you. We describe this in greater detail below.



4. Compilation of Information
We also process your personal information to keep you informed about technical issues with the services, as well as to provide service and relevant tips and marketing, while you as a customer, guest and / or user use the Services, or after your stay / use. This may include sending you information and reminders on SMS or email / text messages (such as technical error information on the services), providing relevant information for your use or your visit, including notification of any good offers or tips that might be of interest.

When you choose to use the Services, depending on your previous use of Services, we may aggregate the information in your customer and user profile to facilitate and target the use of service, management and communication with you. This makes it easier for you to use the Services and helps you get more relevant information. For example, this may include your contact and device information, selected browser language, browser type, and your login information / history. Such a treatment will also enable us and our partners to provide you with more relevant information and service on email and other channels.



5. Cookies
If you accept cookies in your browser and / or otherwise, we will be able to analyze and improve the user experience, service, and our communications with you. This can also be done by compiling information and individualizing your profile based on your use of the Services and your web behavior. In this connection, we refer to our specific Cookie Policy which provides further information on this.



6. Personalization of Profile
We can also process your information by compiling the information in your customer / user profile and your visit history using the Services. This will enable us to provide you with even more relevant and targeted service, information, and marketing via email and other channels. This will increase usability and make our communication with you more customized and relevant to your preferences, desires and needs. In this way, we avoid sharing information with you that you are not interested in.

The purpose of the treatment is to simplify the use for you and the administration for us, while also being able to get more relevant and adapted information according to your own preferences. This we believe will be in line with both your and our legitimate interests, and for certain information necessary to manage the customer and user relationship in accordance with the acceptance given by our terms of use.

At all times, you will be able to reserve yourself against or protest against our treatment in the form of compiling information stored on your customer and user profile. If desired, you can easily modify or delete all or part of your profile. You will find more information about your rights later in this PP, as well as on My Profile and in our communications with you.



7. Other Treatment
The information, in particular name, address, e-mail address and technical information, may be provided to our affiliates and service providers to safeguard your security, for analysis purposes, and to provide you with the Services and relevant information you require.

If you choose to link the Services with third party services, such as linking to a social network or a specific application, we will process the information necessary to integrate our services with that party's services, marketing, as well as to review and implement measures in case of breach of agreement. We encourage you to review this third-party privacy statement to review how they process your personal information.

We can use (including, but not limited to) third-party providers such as Google Analytics / Ads and Facebook Pixel to analyze user behavior to customize communications with you. Please refer to our Cookie Policy.

In order to fulfill our statutory obligations or to protect and defend ourselves from any legal claims or lawsuits, we may, under certain conditions provide information to local or international authorities or a court. For this purpose, the information we process or parts of it may include name, address, email address, IP address, other personal and technical information.

The information you have provided as a customer, guest and / or user in connection with the use of the Services, or which we have collected in that connection, may, if necessary to protect and defend us against any legal requirements or lawsuits, be stored for a longer period than normally needed. The information will not be stored, however, longer than ten years after the user / customer relationship has ceased.



8. Customer Support, Security, and Technical Maintenance
We provide user / customer support to assist you if you have technical problems or want assistance with logging in or accessing the Services. On our website, you will be able to contact us by phone or email. To provide you with such support, we will process personal information to identify you and assist you as best we can. This may require the processing of personal data such as name, contact information, unit information, etc... To maintain our service level, we may be able to perform analysis and data testing on the Services and our sites when an error occurs or when changes are made to our system. This makes it possible to eliminate technical errors in our systems and ensure that the Services work properly. This work may include the processing of personal data where necessary.

We also prepare reports and statistics by analyzing the information you have provided us such as names, contact details, and the technical information we collect about your use and your devices. The purpose is to improve our service and give you a better user experience the next time you use our services. If we detect irregular activities using the Services, we will take the necessary action. This may include the processing of personal data. The information you have provided to use the Services can be stored for 10 years until we no longer need them to protect and defend ourselves against legal claims / lawsuits etc…



9. Marketing
We want to help you make the most of our local knowledge, tips and offers. We will send customized and relevant offers and activities via e-mail / sms, or both during your visit to us / during your use of the Services and afterwards. For this purpose, we will process your email address and phone number, your personalized profile, device information, and attendance history for tips, promotions, and offers.

To improve our communications with you, we perform market analysis. This can be accomplished by linking different data sets that may contain personal information. Personal data in analytical data sets will be anonymised and always deleted after the analysis has been completed.

You will be able to manage your consent to this treatment when you start using the Services or at any time later on My Profile. Here you can delete personal information used for tips and marketing by deleting your profile on My Profile or checking My Profile that you do not want to receive such tips or marketing. In this connection, user cookies will also be deleted (see more about this later in this Privacy Statement).



10. Delivery of Personal Data
We may disclose personal information to our authorized service providers and partners. Otherwise, we may only disclose your personal information in the following cases:
with third parties, when parts of the Services you use or choose to give us access to include services provided by a third party;
with our service providers and partners, who perform tasks or work on our behalf and in accordance with our instructions as processors, for the purposes set forth in this Privacy Policy;
to protect and defend us (including enforcing applicable terms of use);
or with public authorities or agencies when required by law, court order or enforceable decision of the authorities.
We can also share aggregated data with our business partners, suppliers and group companies for various purposes, e.g. to improve our service or for system administration, statistics, research and analysis.



11. Legal Basis
The legal basis for the processing of personal data as described in this section may be to administer a contractual relationship based on your acceptance of our Customer / User Terms when you, as a Customer, Guest and / or User, use the Services. It may also be within our legitimate interests in managing and running our business, where it weighs heavier than your privacy. In that case, we have made a specific interest weighing on your need for protection against both of our interests in the treatment. Furthermore, the basis in certain cases may be based on the fact that it is necessary for us to fulfill our statutory obligations or pursue a legal claim, etc., as described above. If no other legal basis exists, our treatment will be based on your consent. In that case, it will be possible for you to withdraw such consent when you do not want us to process your information further in accordance with the consent that has been given.



12. More about Cookies and Similar Technologies
When you use the Services and visit websites in connection with this use, we collect certain information using cookies. Cookies are small text files that are stored on your device when you visit a site. This PP regulates how we use this information when we link it to personal information.

When you visit a site for the first time, a cookie file is sent to your device. This file can identify your browser. Using cookies helps you to improve the functionality of our website. They are important for reducing download time and improving user experience. We use, among other things, cookies for authentication purposes, so you don't necessarily need to identify yourself each time you use the Services or visit our sites. These cookies are necessary for the service to function satisfactorily. By adjusting the technical settings of your browser, you can prevent cookies from being stored and available on your device. please note that if you disable cookies, you may not be able to use our Services, Sites, or Applications, however.

The cookie collects information on how customers / users and visitors use the Services and Web sites, and thus provides us with useful information on how we can deliver a better user / customer experience and improve the Services and our service and communication. We also use cookies for marketing purposes. These cookies serve as mediators of your preferences and online behavior. We use these cookies to provide more relevant information and more personalized tips and offers on different channels, measure the effectiveness of our marketing, and limit how often we show you something you are not interested in. If your device settings allow us to collect in place-information, or you agree to it in other ways, we will collect that information in certain cases.

Note that you can control how your devices can share location information with us and how the browser handles cookies and related technologies by adjusting the privacy and security settings of your devices and applications / applications. See the instructions from your browser provider or device manufacturer or applications to learn how to adjust your settings.



13. Your Rights
The personal data will be stored in accordance with the provisions of the various points in this PP. You can manage at any time, including deleting your profile and your user information on My Profile.

You have the right to protest certain types of treatment or to request a restriction on the treatment that we do. You also have the right to request access, correction, limitation and deletion of any personal data we process and to receive a copy of the personal information we hold about you. If our treatment is based on your consent, you can call back this consent so that the treatment will cease. If we process information because we have a legitimate interest in doing so (as explained above), you also have the right to oppose this. These rights may be limited in certain situations - for example, if we can demonstrate that we are required by law to process information or it is necessary to pursue a legal claim we believe to have.

On My Profile, you can at any time be able to update, correct or delete information you have provided to us and adjust the communication with us. Inquiries regarding the processing of personal data and requests for access and limitation shall be addressed to our contact point stated below.

Exceptionally, if we ask for personal information to comply with regulations or contract / usage terms and obligations, such information is required. If such information is not provided, we will not be able to manage the customer / user / contractual relationship or fulfill the requirements and obligations we are imposed.



14. Data Storage and Security
We have implemented technical and organizational security measures to secure your personal information. We work continuously to ensure that your personal information is protected from loss, destruction, corruption or unauthorized access. We have a security framework that is updated regularly in line with technological developments. Data are stored on our own secure servers in accordance with local regulations. If a customer, guest and / or user does not interact with the Services for a period of 24 months, your and our legitimate interests will be deemed to be no longer relevant and you will be automatically unsubscribed from our communications based on this processing basis. If a customer, guest and / or user does not interact with the Services for a period of 60 months, personal information will be anonymized, encrypted or deleted.

The service and services through third-party integrations such as Facebook, Google, use different types of information for logging in, for example, by phone number or email, where a password is sent. Everyone has their own responsibility for user safety and passwords. A customer, guest and / or user should inform us immediately if one suspects that the Services have been misused. It is important to note that we will never ask for the user's password by phone or email.



15. Transfer of Personal Data
We may share personal information in connection with an acquisition, merger or sale of all or a significant portion of our business, with or to another company. In such cases, a customer, guest, and / or user will receive electronic notification if user data is subject to a privacy policy in significant difference from this.

We may transfer aggregated data to our authorized third parties (domestic and / or foreign) to improve or develop our Services or to ensure that the Services and the Equipment otherwise operate satisfactorily. Transfer of personal data to a third country outside the EEA that does not provide adequate protection will not occur.



16. Changes to this Statement
We reserve the right, without notice, to update or modify this PP to account for any change in our Services and business models, as well as any new or other privacy practices or practices. An updated PP will be available on the Services and Websites. We ask you to keep up-to-date with the applicable PP. These changes take effect on the "last updated" date in the revised edition. A customer, guest, and / or user accepts the revised version at any time by continuing to use the Services. If you do not accept the changes, you must stop using the Services or, if necessary, adjust or delete your information on My Profile.


Last updated: 20. februar 2019
Historical: PP 20.05.18
By using the Services, such as our WiFi service, we store and use your personal information. This information will form the basis for a customer / user profile for managing your customer / user relationship to %{location_name} and for our communication with you.

The customer and user profile will give you access to My Page, where you at any time can administrate your data, including changing the way we process your personal information, deleting, unsubscribing and insight of the information we process. Here you can also get an overview of our treatment and your rights, as well as choose how we and our partners can communicate with you.

We process your personal information to keep you informed about technical issues with the services, as well as provide service, relevant tips and marketing, while you as a customer, guest and / or user utilize the services, under or after your visit. This may include sending you information and reminders on SMS, email or other digital channels.

The purpose of the data process is to communicate better, more customised and relevant with you based on your chosen preferences, while also be able to simplify the administration for us. This we believe will be in line with both your and our legitimate interests, and for certain information necessary to manage the customer and user relationship in accordance with the acceptance given by our terms of use.

For further information about your privacy, please see our Privacy Policy. Here you will also find updated contact information at any time for further questions.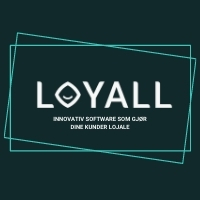 I want to receive practical information and marketing from and about Demo Hotell 2022

---

I want to receive practical information and marketing from and about Loyall Demo

---

To receive more relevant service, information and offers, I consent to the analysis and profiling of my information

---
I want practical information and offers via e-mail

By "accepting", you agree that Demo Hotell 2022, Loyall Demo (Controller) and Simp AS (Data Processor) may send relevant messages, newsletters, and email marketing.

---

I want practical information and offers via SMS

By "accepting", you agree that Demo Hotell 2022, Loyall Demo (Controller) and Simp AS (Data Processor) may send relevant messages, newsletters, and SMS marketing.

---

I want personalized information

By "accepting", you agree that Demo Hotell 2022, Loyall Demo (Controller) and Simp AS (Data Processor) may analyze and use the information you choose to provide, to tailor personal offers to you. For more information about the data and its usages, see our Privacy Policy.
Next
Next
Cancel
Welcome!
Connect to our free WiFi